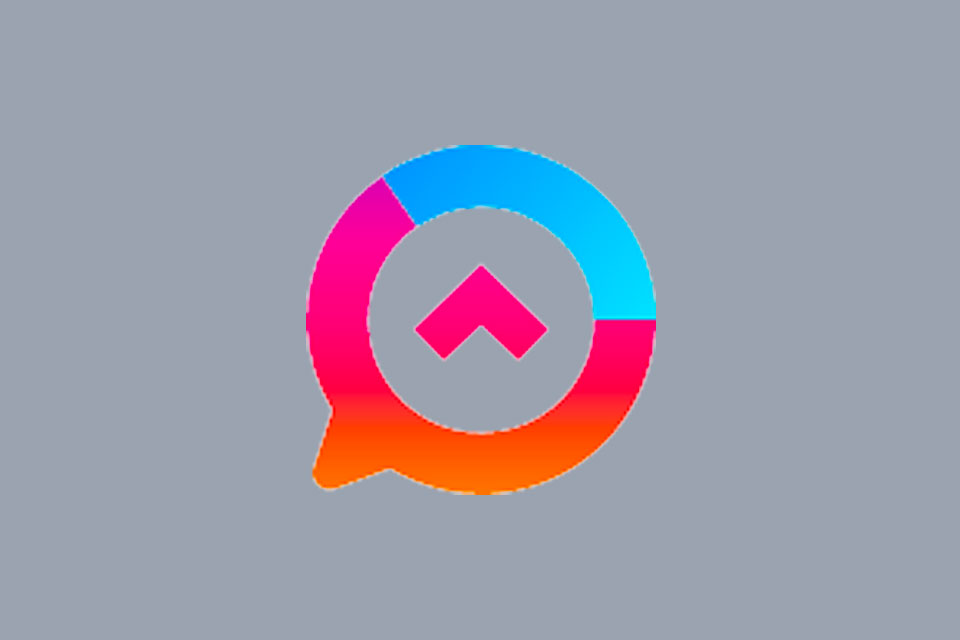 Connecting your Lawcus calendar is simple. Once connected, Clientping will watch your calendar for upcoming appointments, send text message reminders, and allow your clients to confirm. Eliminate no-shows and take charge of your schedule!
1. Sync Lawcus
You'll first need to replicate your Lawcus calendar with a Google or Microsoft Outlook calendar. Doing this will keep your Lawcus calendar 2-way synchronized with Google or Microsoft. Changes on your Lawcus calendar will be reflected on the Google or Microsoft calendar, and vice versa. You don't need to login or use the calendar you sync to, this just allows Clientping to connect, monitor for appointments, and if you choose, update appointment title to reflect their status.
For instructions on how to do this for Google Calendars:
For instructions on how to do this for Microsoft Calendars:
Once complete, go back to Clientping.
2. Create a Clientping account
Register for a Clientping account here. You'll be prompted to enter a credit card and choose a subscription. You will not be billed, however, unless you decide to keep your account. You'll have seven days to try out Clientping, and there is a great big cancel button if you decide not to proceed. No calls necessary.
3. Enter your business details
Clientping will prompt you to enter your business name, main phone number, and timezone.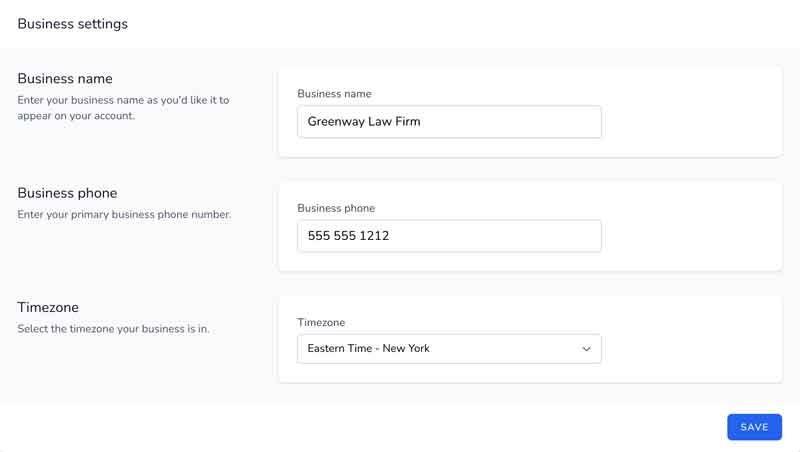 4. Choose your phone number
Next, Clientping will ask you to choose a phone number. This is the phone number your text messages will come from. This number will be yours and yours alone. Select the number you'd like, and click "select."

5. Connect your to the calendar you added above
You'll be presented with "add calendar" screen, simply click the Google or Outlook calendar button (depending on which you chose to sync Lawcus with in step 1 above) to proceed.

5. Log in to Google or Microsoft
You will be redirected to the Google or Microsoft website, where you will be prompted to login. If you were already logged in, you instead may be sent to the next step.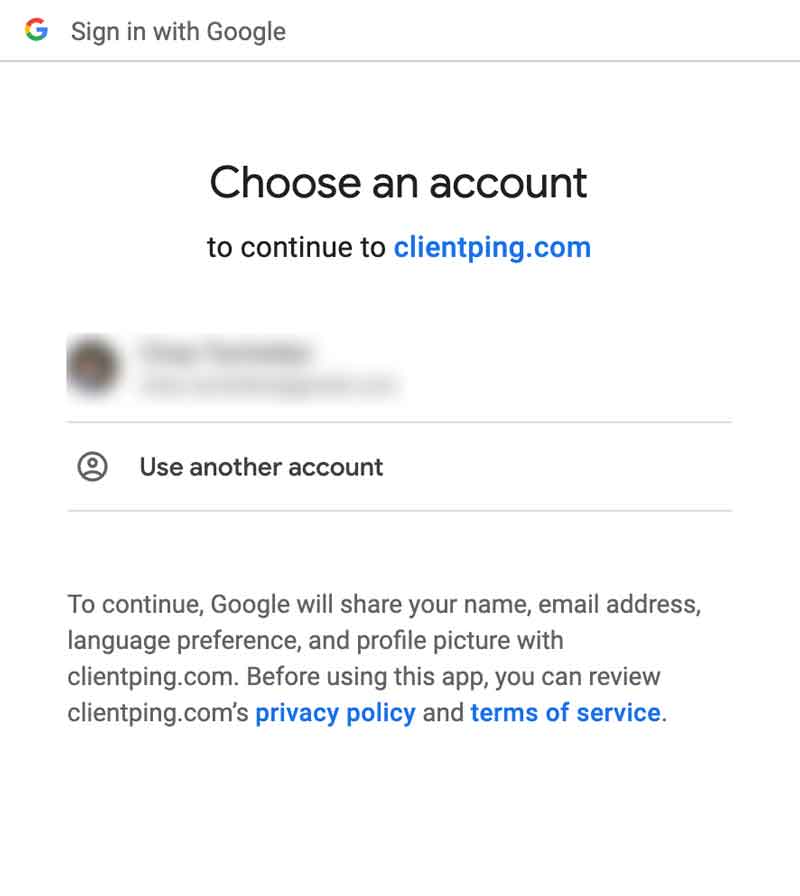 6. Allow Clientping to connect to your synchronized calendar
After logging in to Google or Microsoft, you will be presented with their standard screen for allowing access for Clientping. Choose 'Allow access'. Clientping does not in any way share or access your data for ANY reason. You can see our statement on privacy here.
7. Choose the calendar to connect
You'll be show a list of the calendars you have set up in Google or Microsoft. Click the calendar you want to connect to Clientping.

8. Confirm your timezone
Clientping will show you a list of upcoming appointments over the next five days from the calendar you chose above. Make sure the time of the appointments is correct. If it is incorrect, choose the correct timezone. This setting is critical, as it determines what times will be displayed for your clients in reminder messages. If you don't have any upcoming appointments, add one to your calendar and click "refresh." Once you've confirmed the times are correct, click "confirm."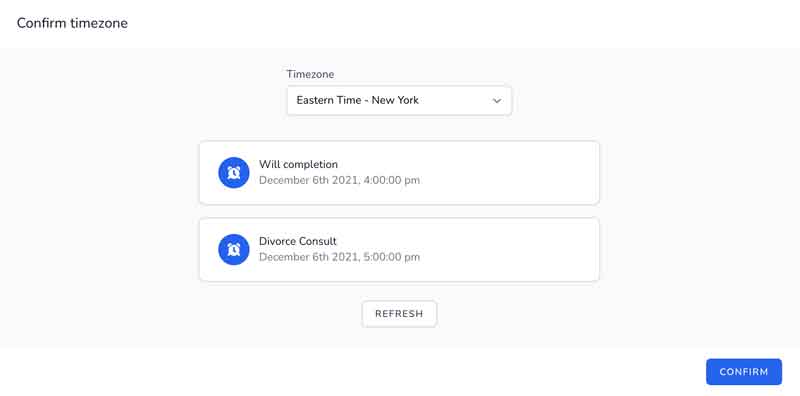 8. Enable your calendar
You'll now be shown your calendar settings. To turn on reminders, click the "enable" toggle to activate monitoring. By default, Clientping will remind your clients a day before the appointment, allow them to confirm by texting back "YES", or decline by texting back "NO". When a client declines, you'll receive an email at your notification email address with the contact details of the client and appointment so you can reschedule etc. If you'd like to change the time when reminders are sent, or change the text messages your clients receive, you can do so by clicking the "messages" menu item and the top center of the screen.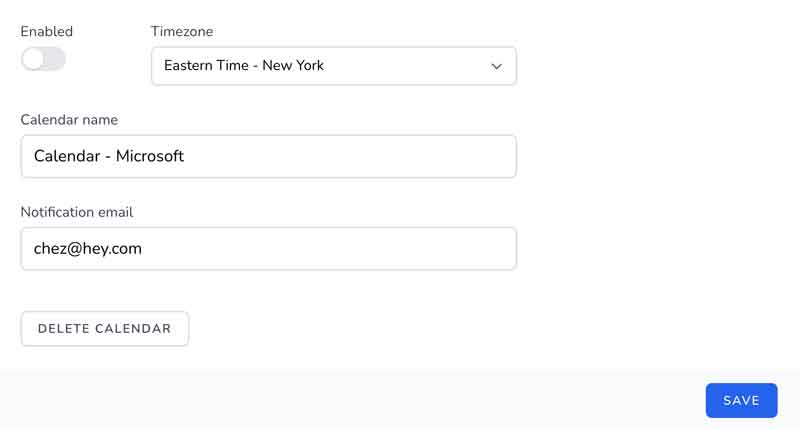 Congratulations! You have now connected your Lawcus calendar! Clientping will take it from here!